One Million bites, over 50,000 deaths.
This is the staggering impact snakebite has on rural India every year.
Snakes are an essential component of the ecology of the Indian landscape especially because of the high abundance of rodents resulting from the conversion of forest land to agriculture. Without rodent-eating snakes, damage to standing crops and stored grains would be disastrous. At the same time, snakes are indiscriminately killed because of myths and ignorance of snake identity and habits. There's also an abysmal lack of knowledge of first aid and treatment of snakebite at the village level. This means India experiences the tragedy of the highest snakebite incidence on earth, with more than 50,000 men, women and children dying each year and tens of thousands of snakebite survivors permanently disabled and traumatized. In this situation, both people and snakes are losers. This led to the World Health Organization (WHO) adding snakebite to its list of Neglected Tropical Diseases (NTDs) in 2017.
OUR WORK
Through our Snake Conservation and Snakebite Mitigation project, we work in multiple spheres towards mitigating the far reaching effects of this most neglected of tropical diseases.

COMMUNITY EDUCATION AND CAPACITY BUILDING
Along with our partners, we have conducted hundreds of workshops across India for school children, agricultural communities, Forest Department officials and others with a focus on living around snakes safely. The cornerstone of the program is the educational materials we have created that have been translated into several regional languages. These include short films on snake safety and first aid, posters and handouts. The material can be viewed and downloaded for use here –
POSTERS AND HANDOUTS
All

English

Tamil

Telugu

Hindi

Kannada

Marathi

Gujarat
Check out some of the programs we've conducted across the country along with our partners here!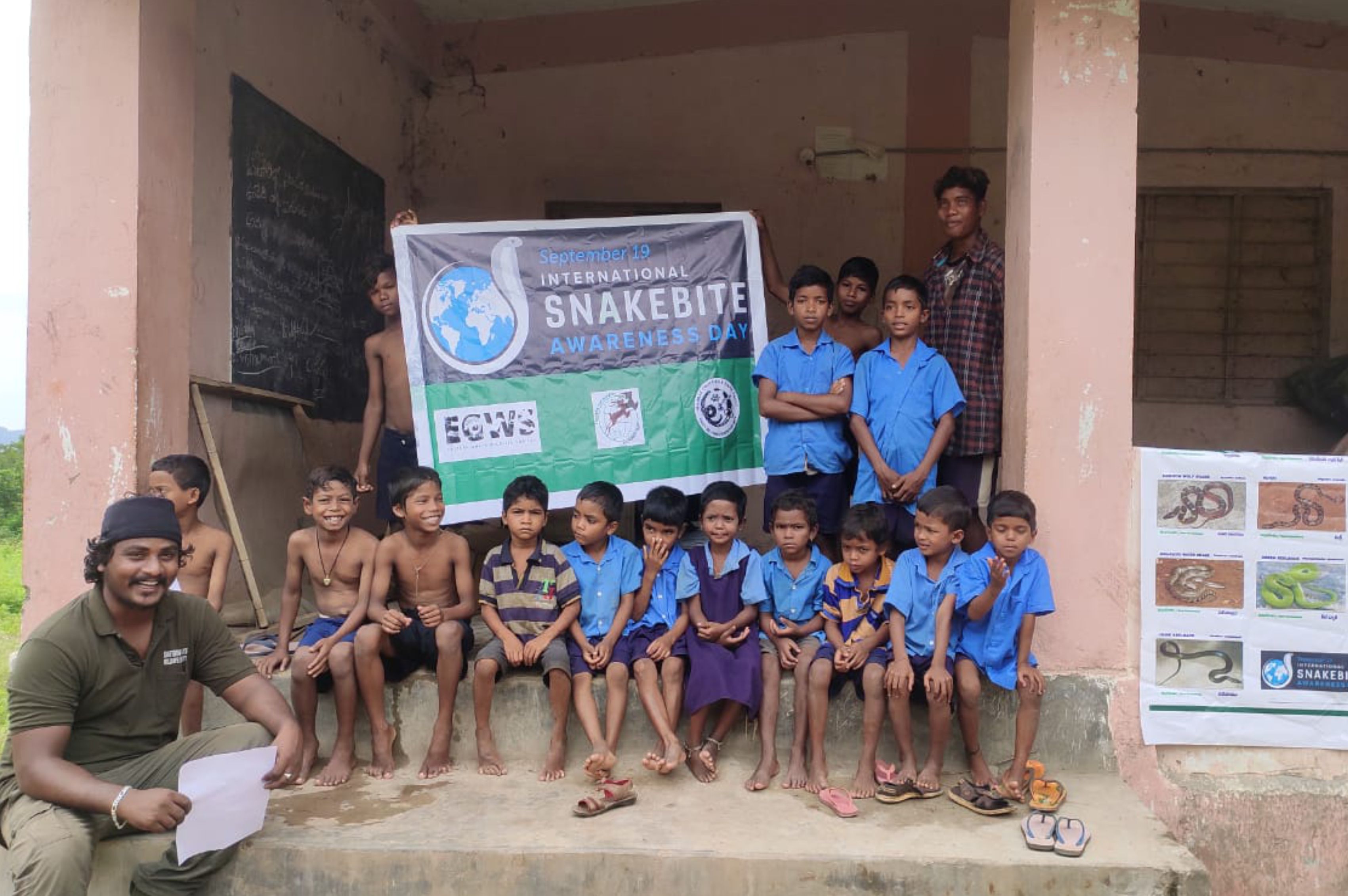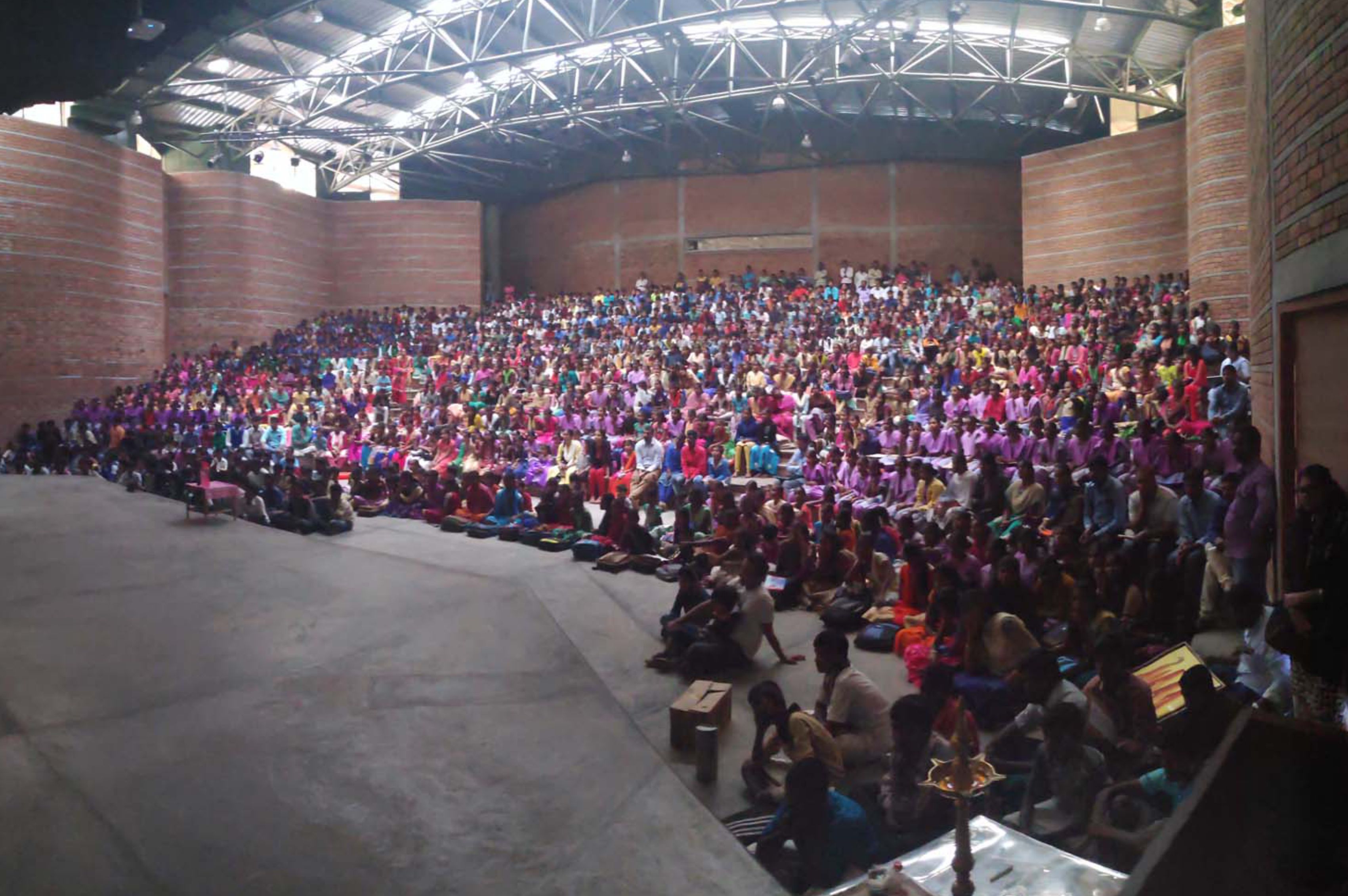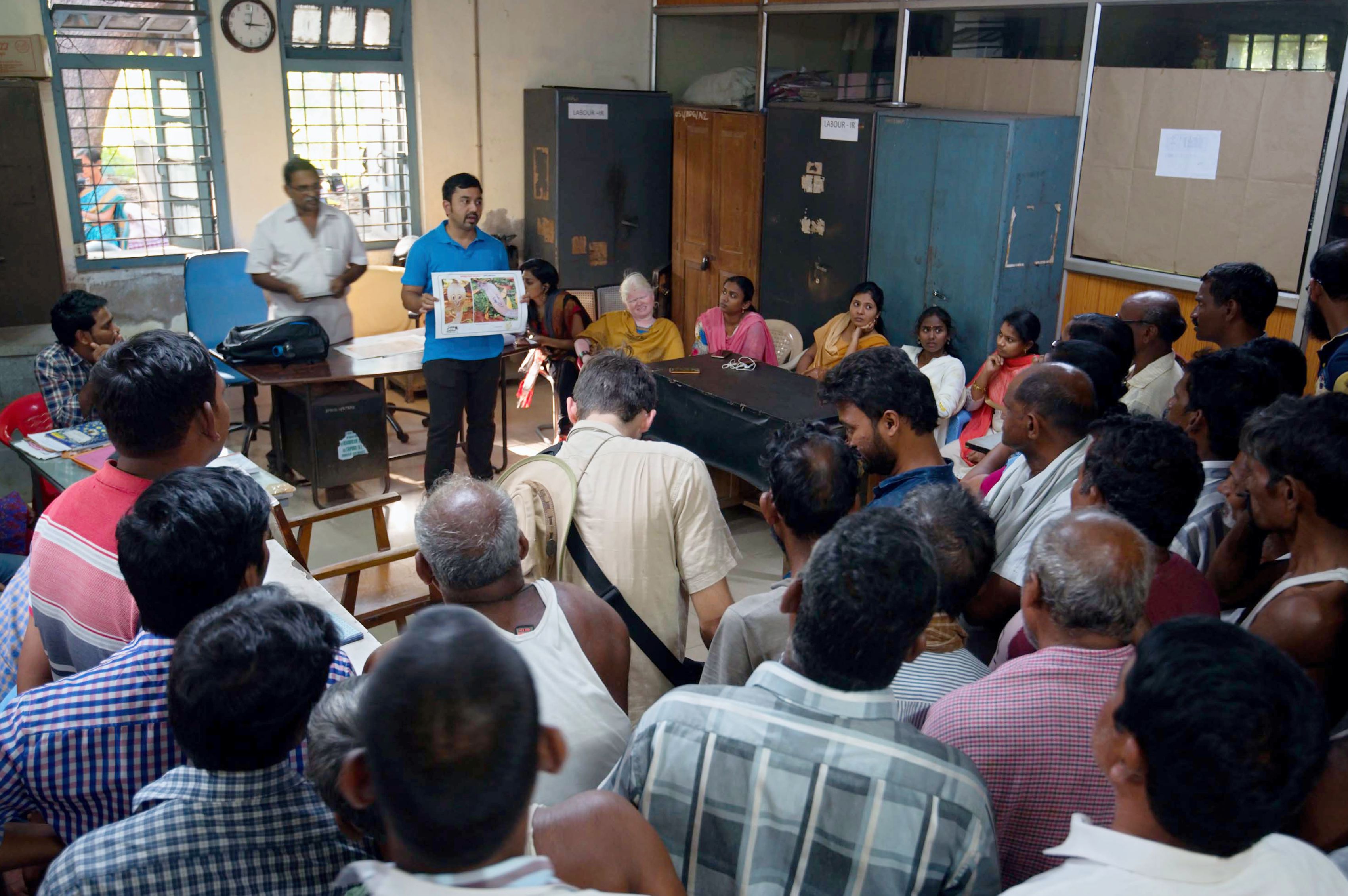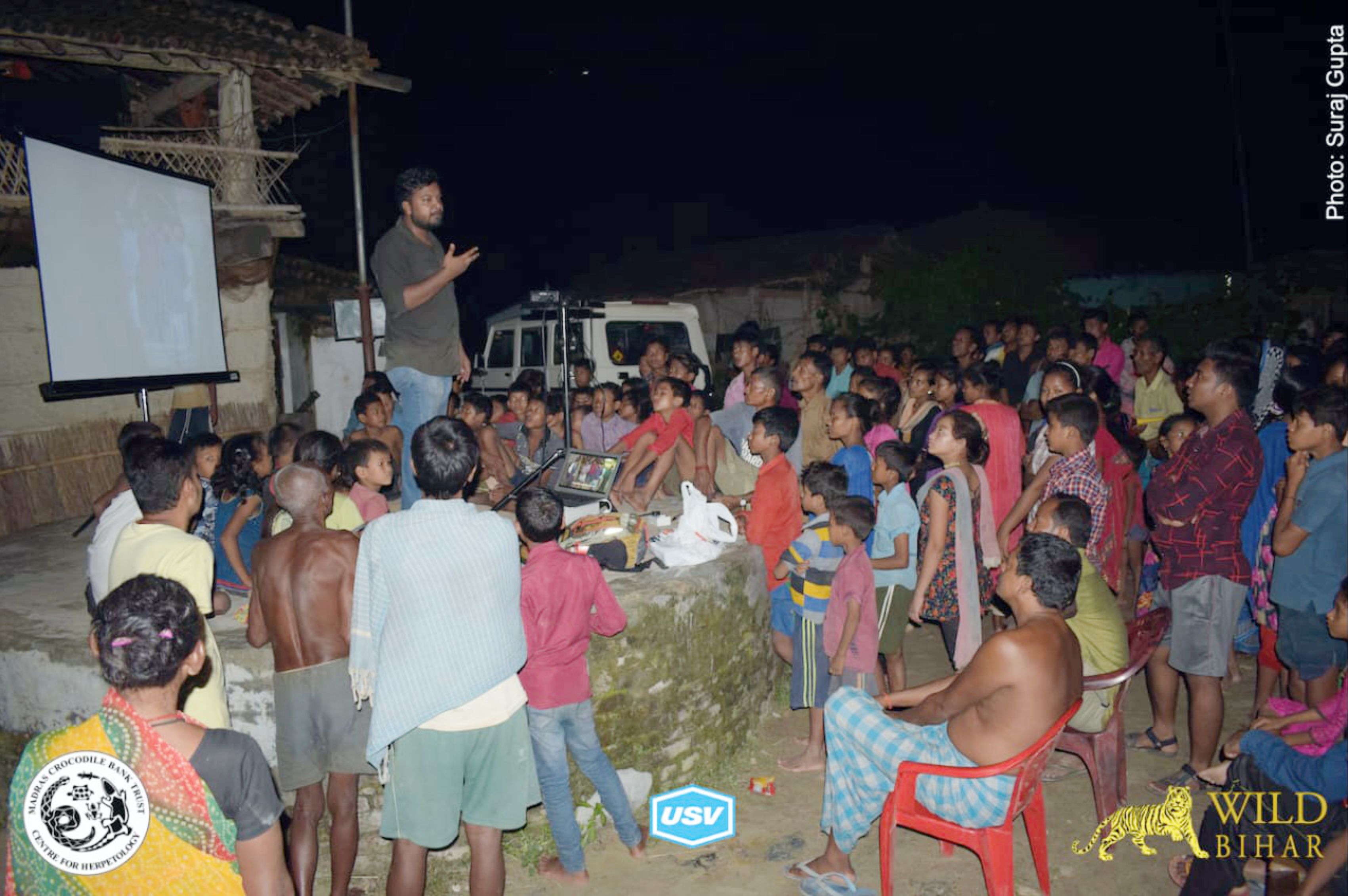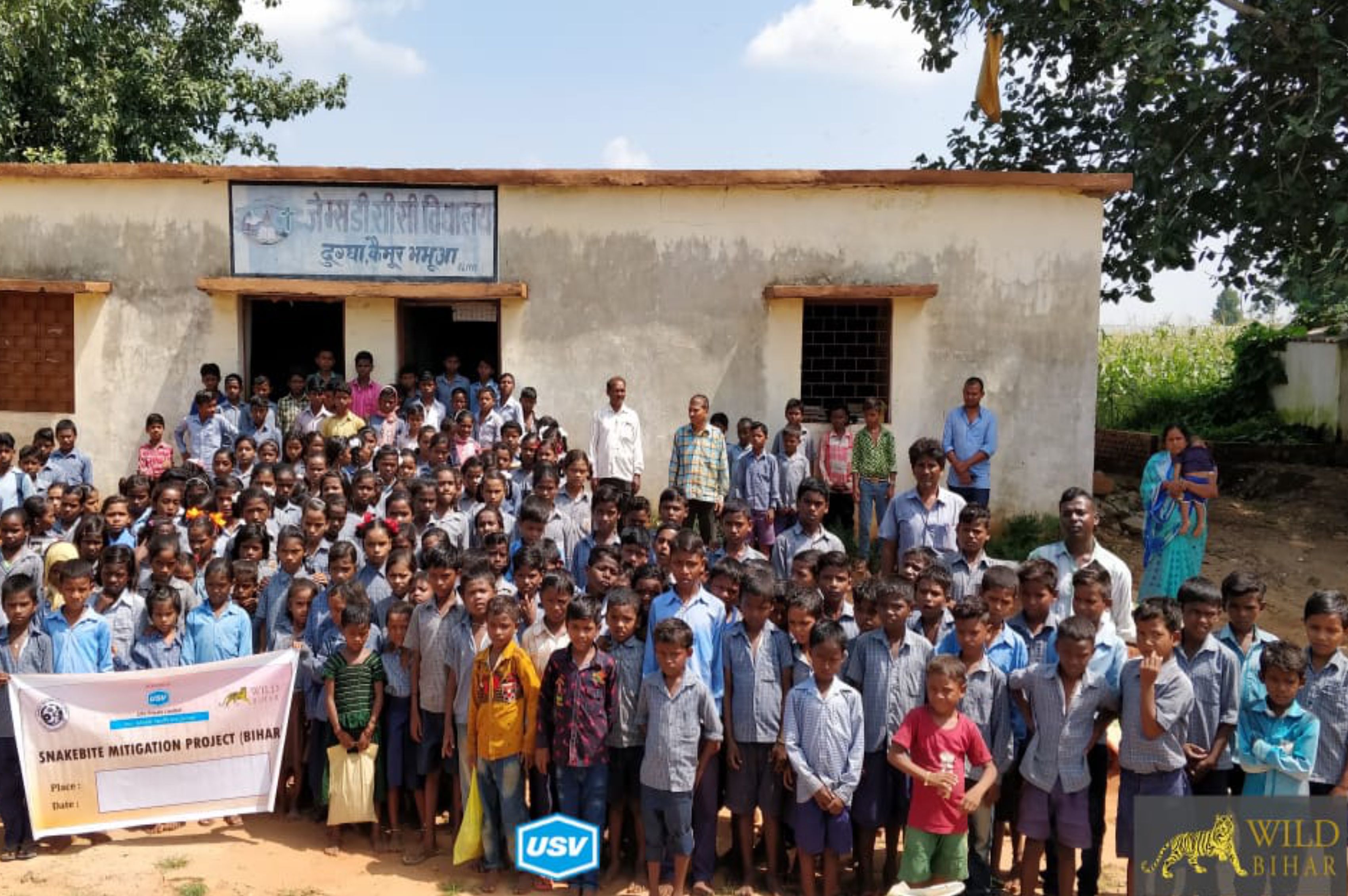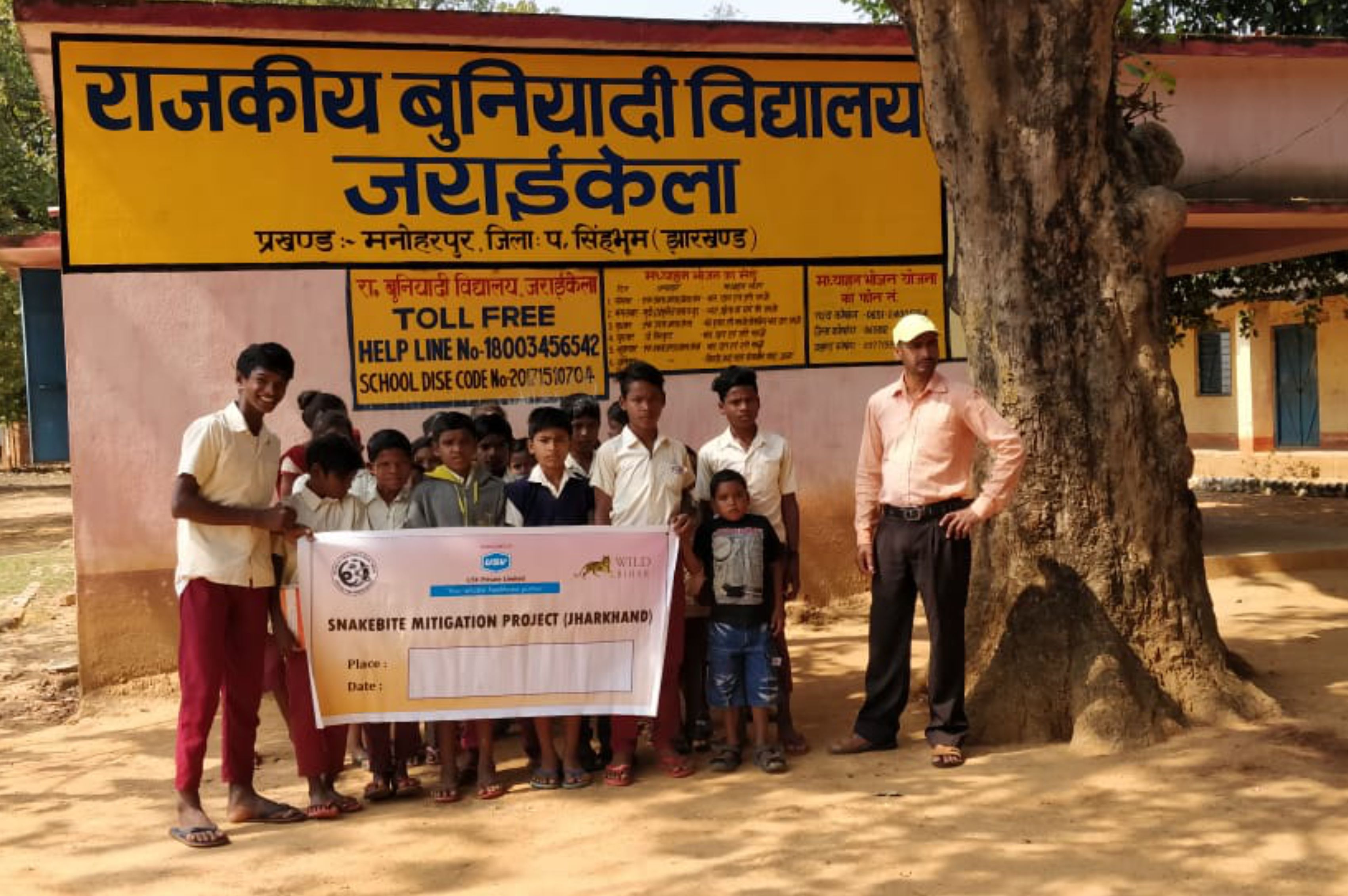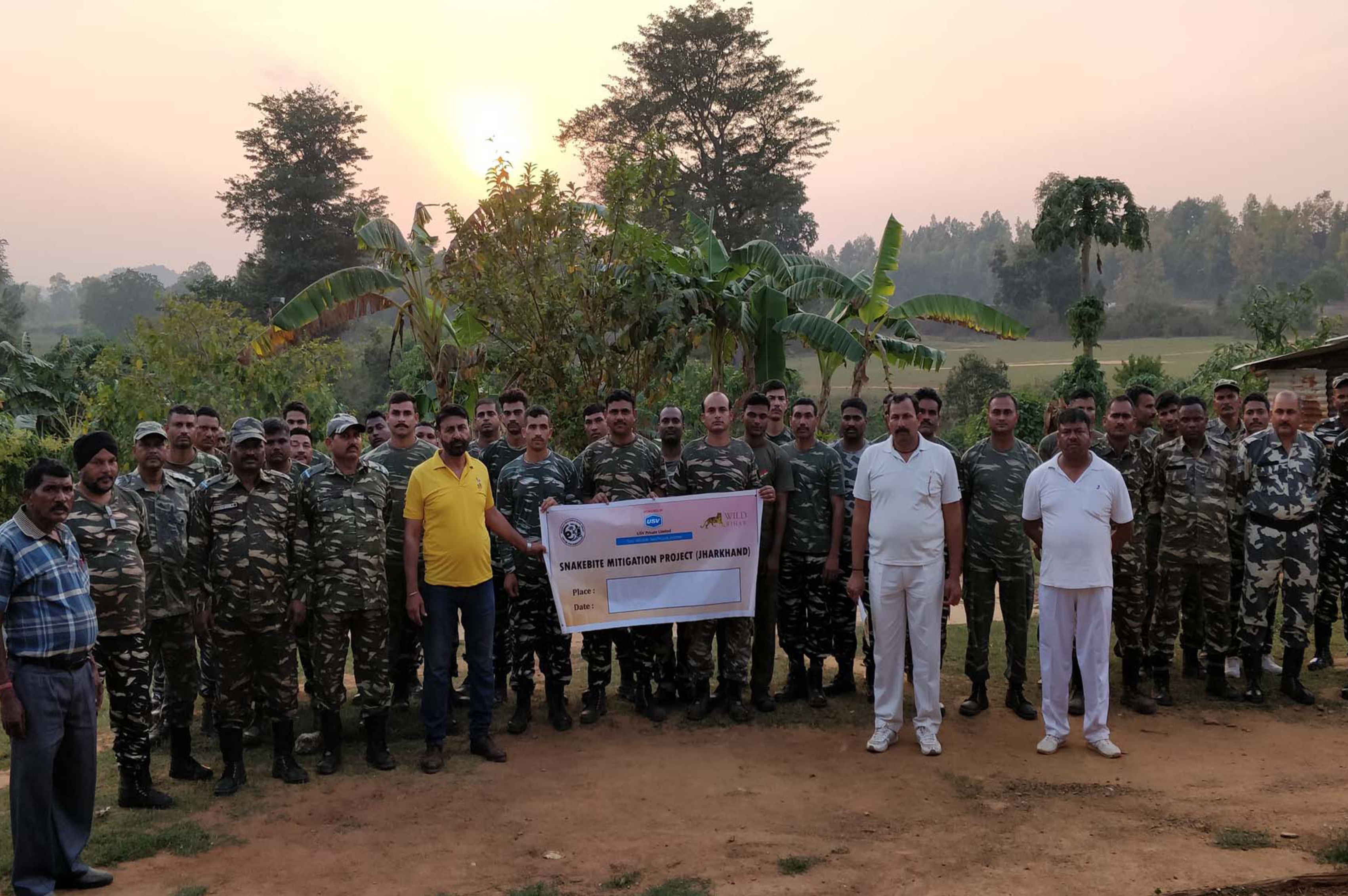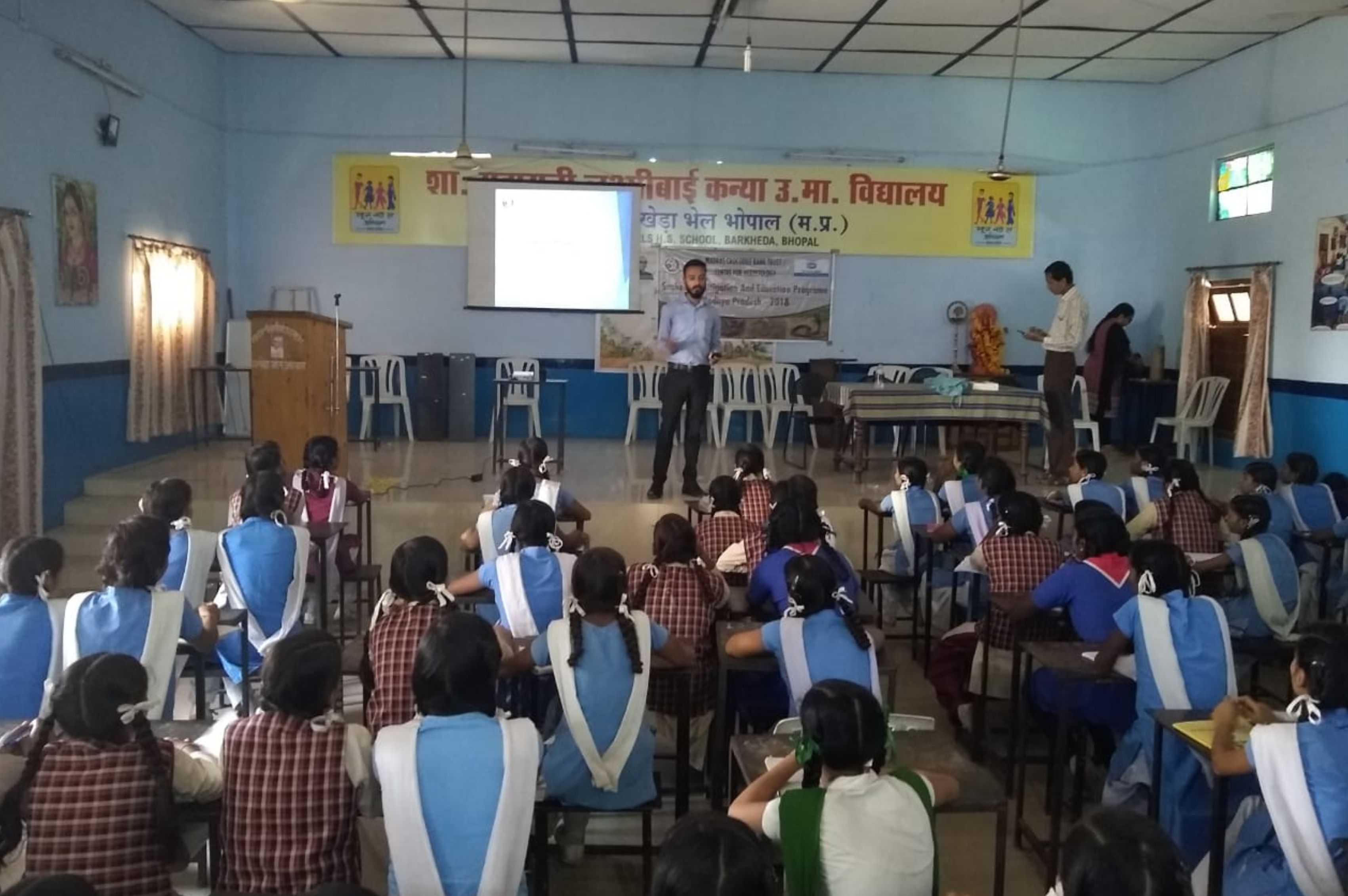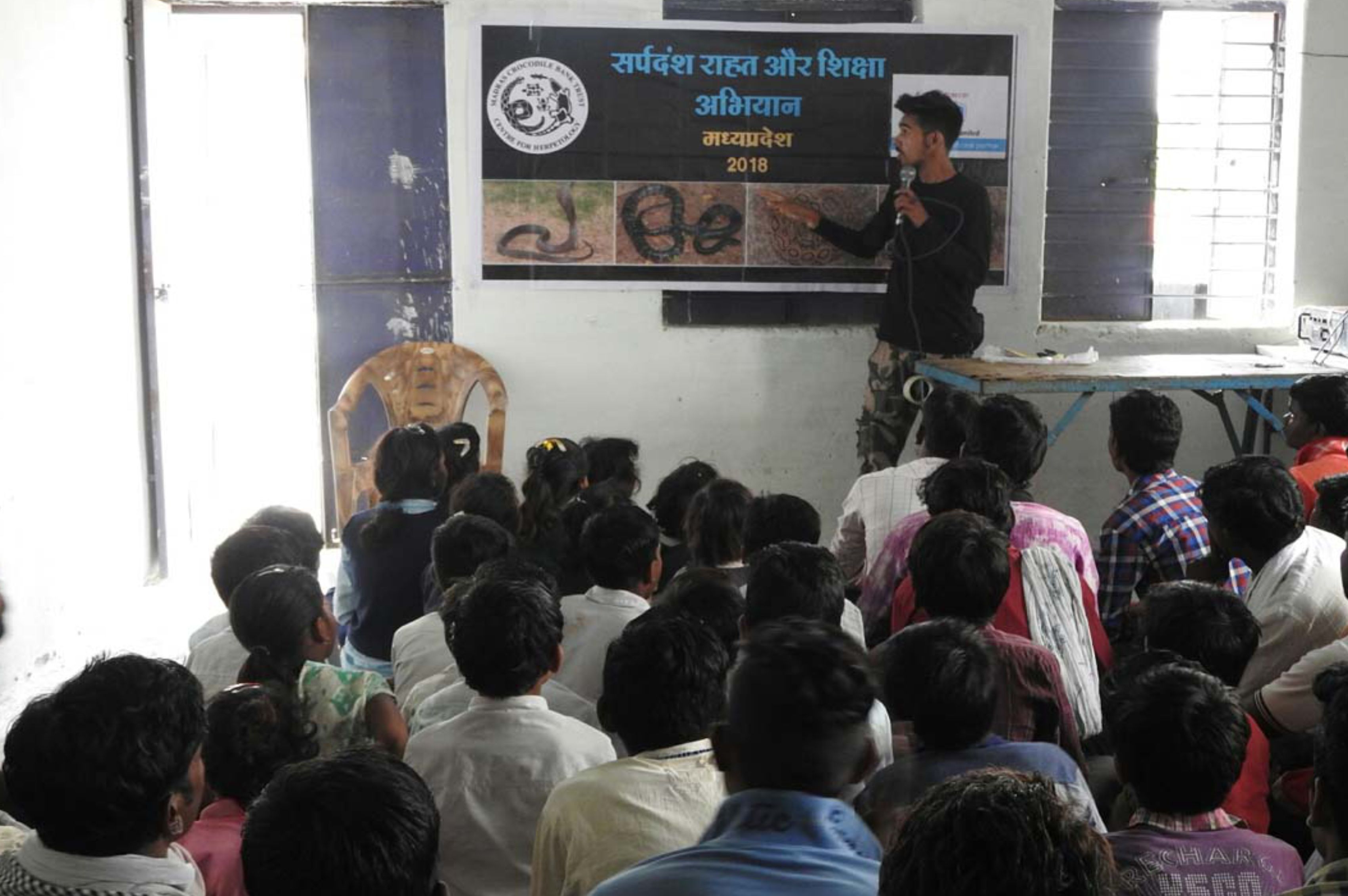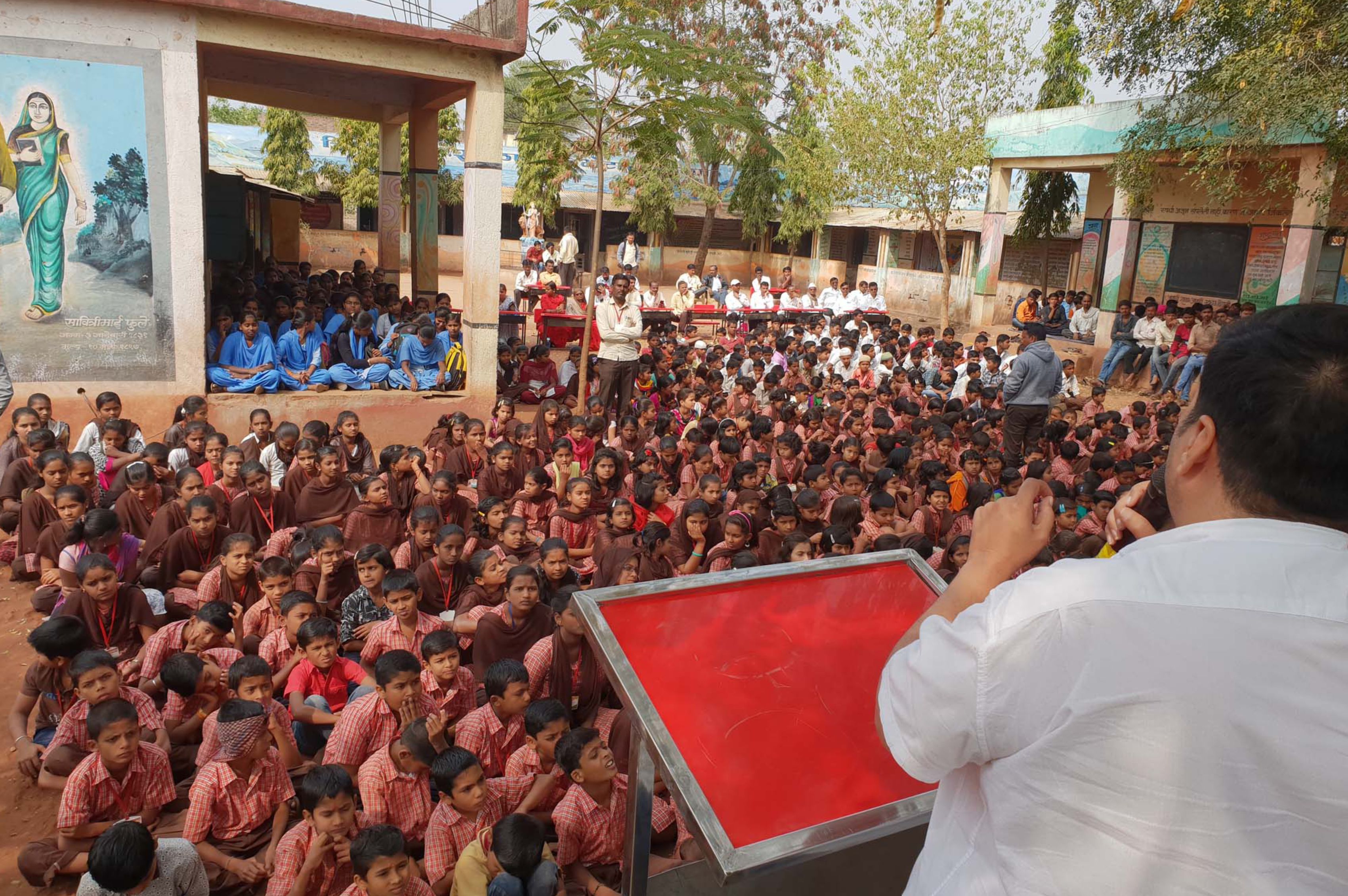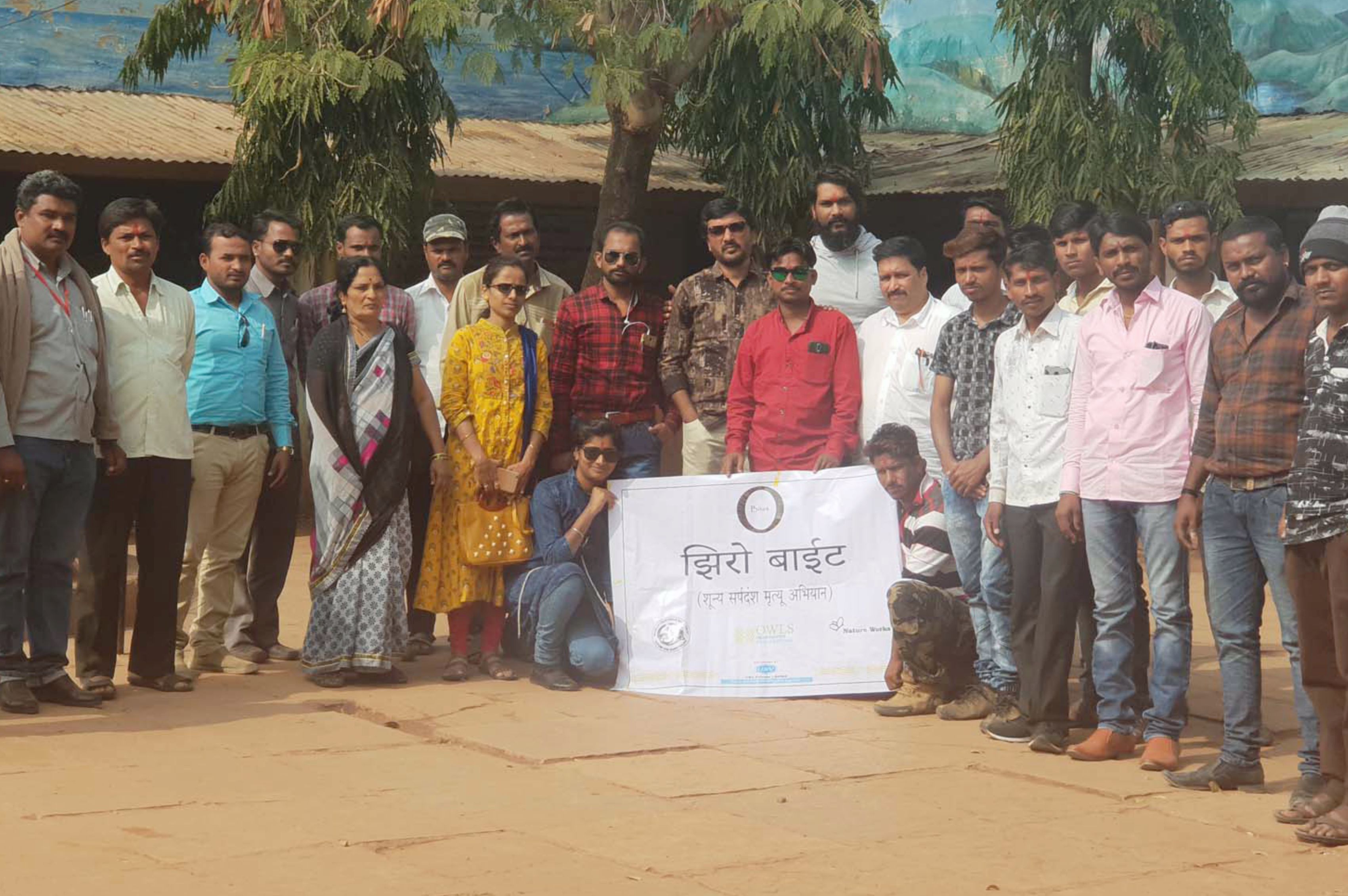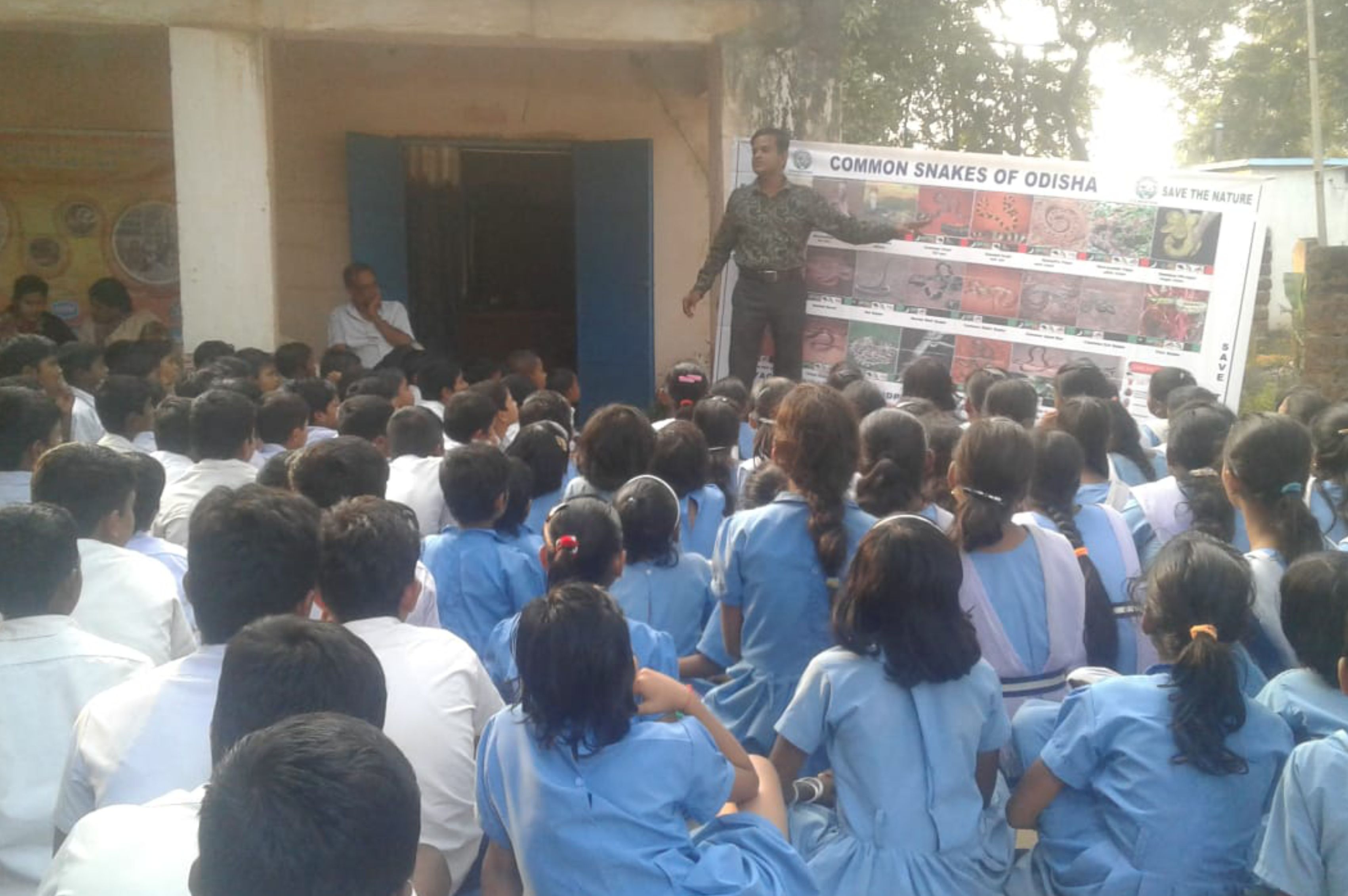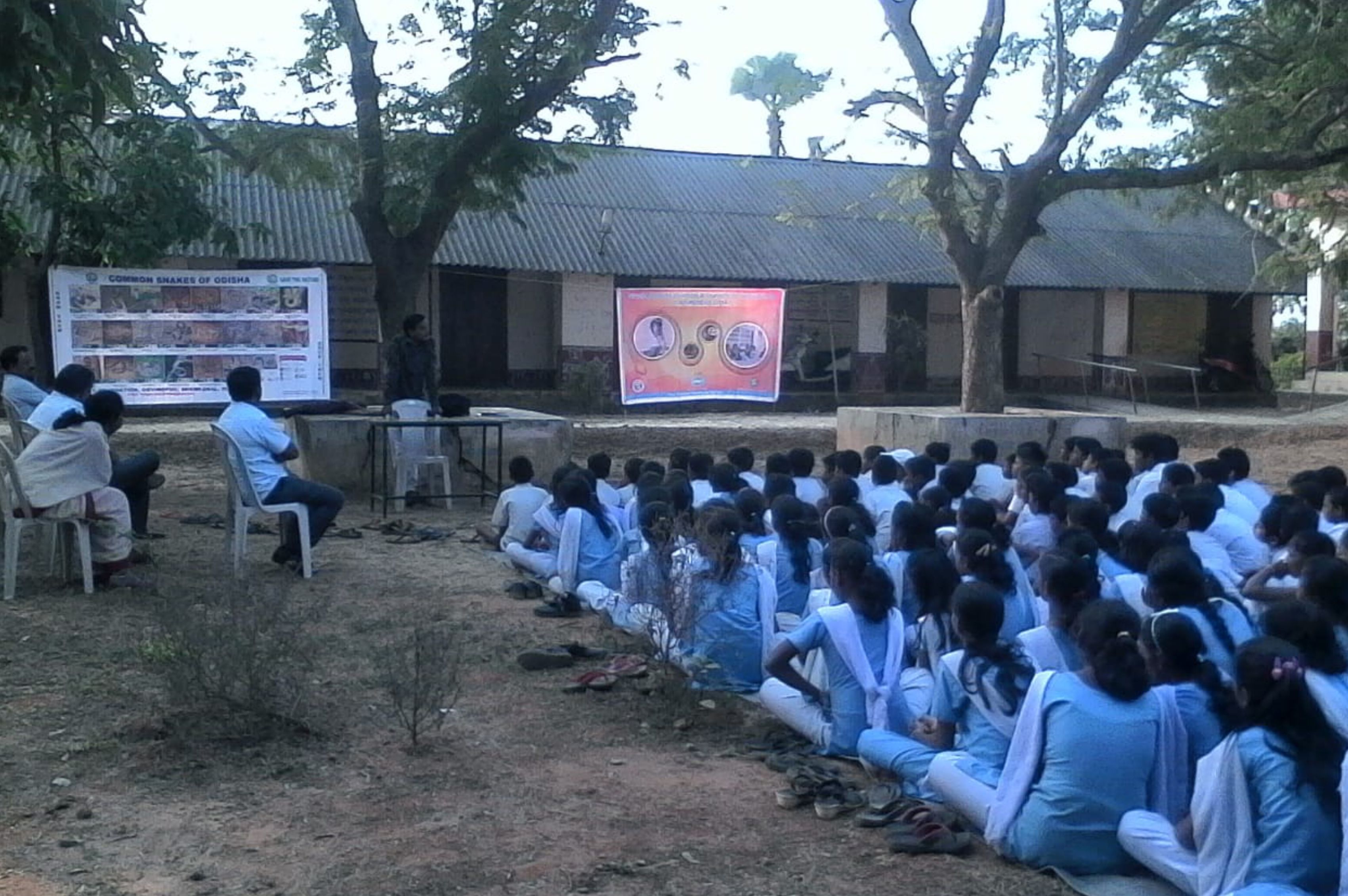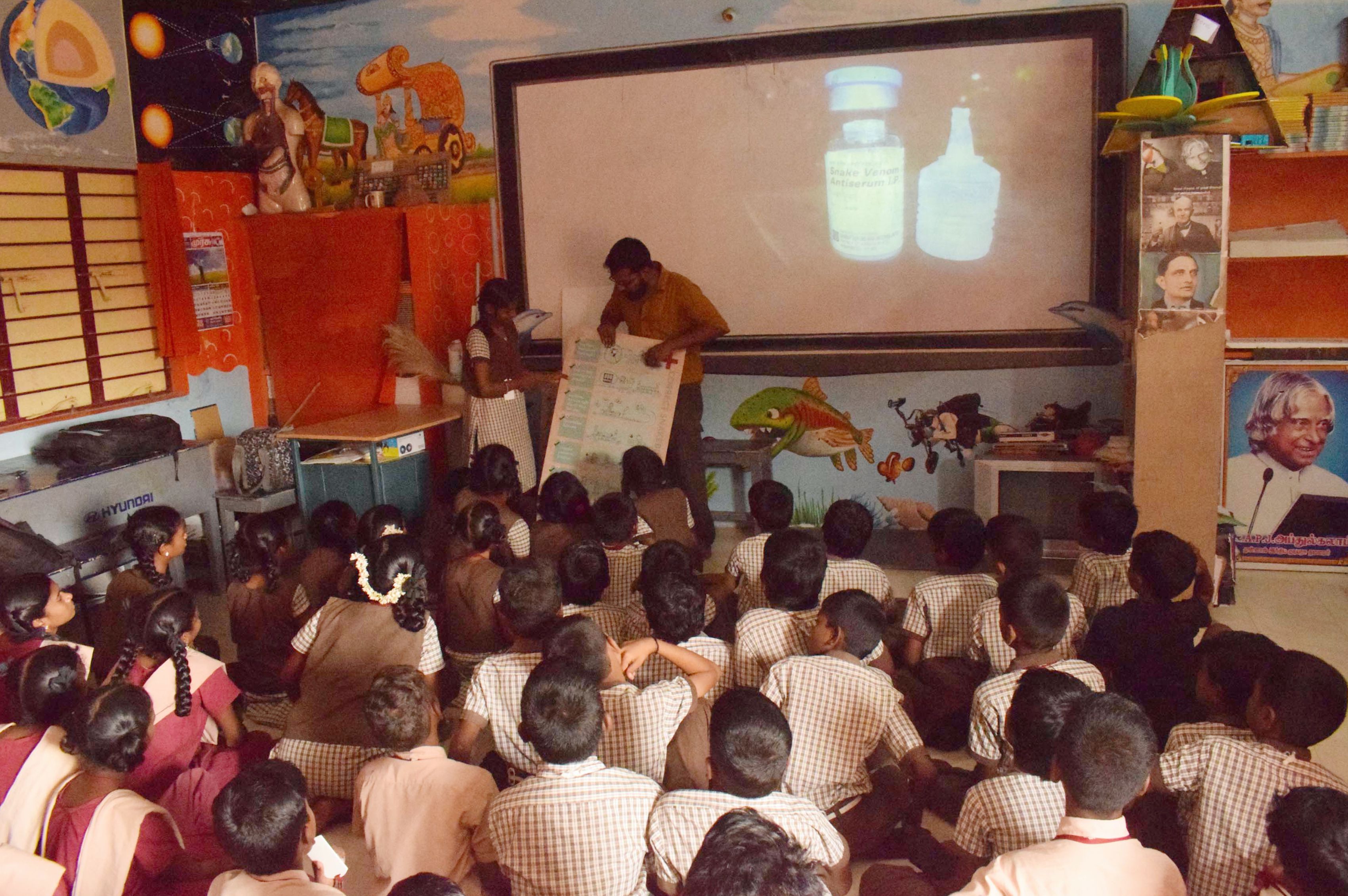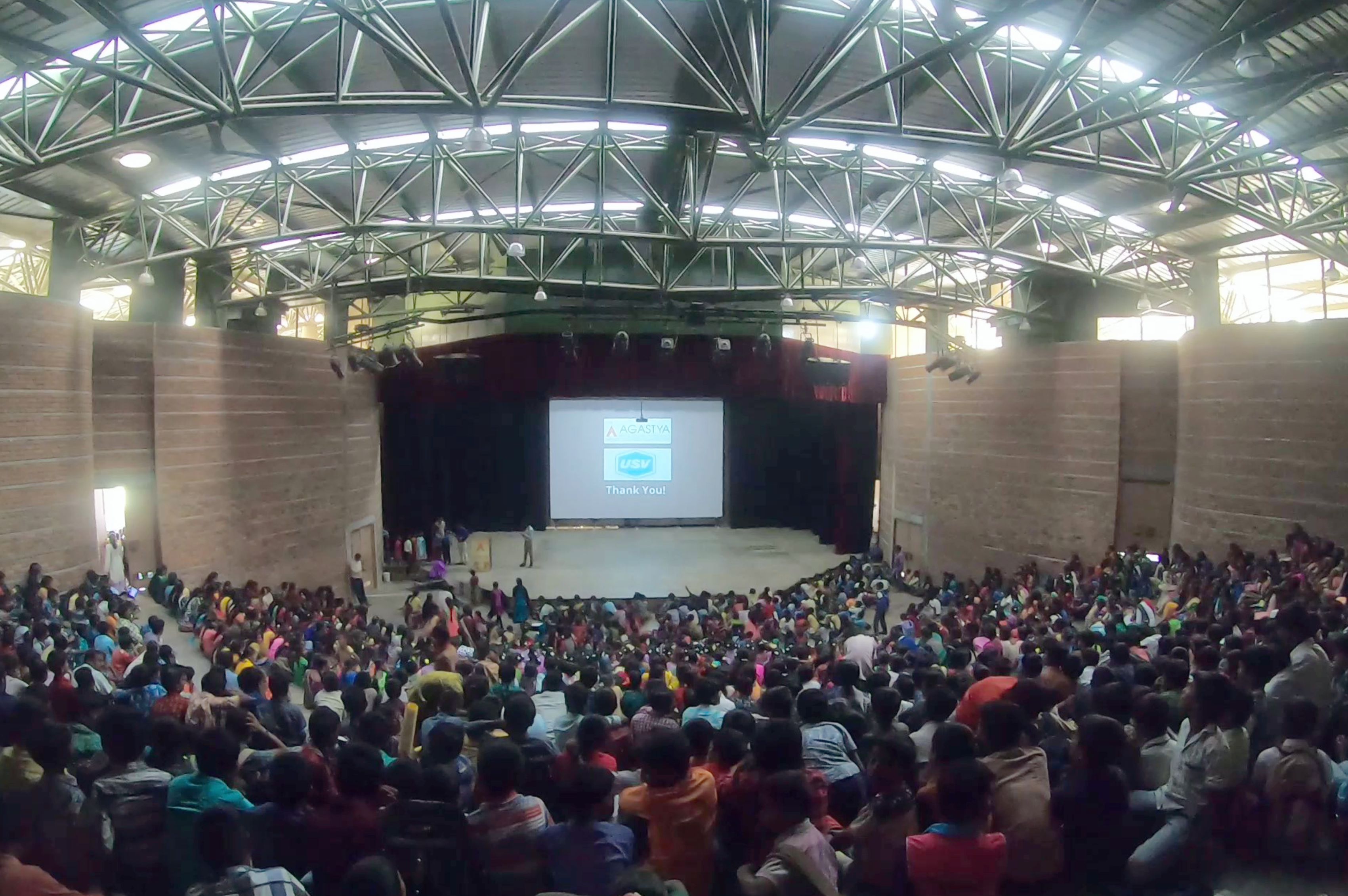 TECHNOLOGICAL INTERVENTIONS
In collaboration with www.indiansnakes.org, we have been mapping occurrence of snakes, hospital locations and availability of snake rescuers through an android application. The results of this work can be viewed at http://tiny.cc/jfo2bz The app can be downloaded for use on the Google playstore – http://tiny.cc/snq2bz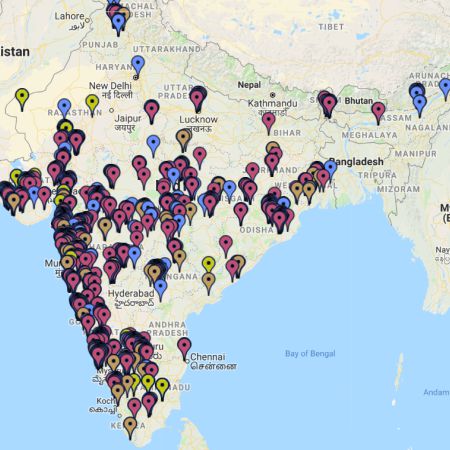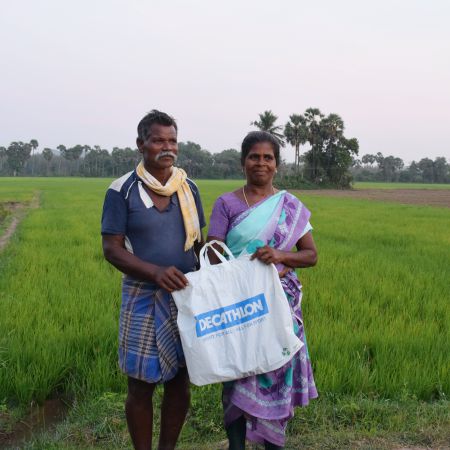 EPIDEMIOLOGICAL AND COMMUNITY BASED SURVEYS
In collaboration with the Health Department, Government of Tamil Nadu, we have initiated a snakebite registry for hospitals across the state and are assisting with streamlining the data collection methodology We have initiated community level surveys in multiple districts of Tamil Nadu that can be compared to the hospital datasets and fill in the gaps Finally, we are working on a project to distribute snakebite prevention kits (gumboots, flashlights and mosquito nets) in snakebite prone regions of Kanchipuram and Tiruneveli districts and assess the efficacy of these interventions.
VENOM RESEARCH
In collaboration with the Evolutionary Venomics lab (www.venomicslab.com) at the Indian Institute of Science, and The Gerry Martin Project, we are investigating the extent of venom variation across geographic regions and snake species. We are also testing the efficacy of antivenom against these venoms.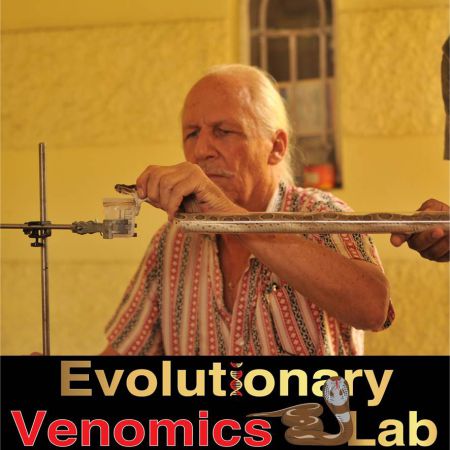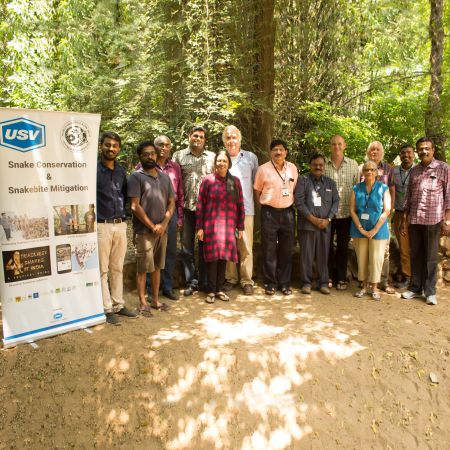 INTERFACING WITH THE GOVERNMENT
We are partnering with the National Health Mission, Tamil Nadu towards collection of snakebite data and establishing of a snakebite registry for the state, a project that we hope will be replicated nationwide. In addition to this, we are working with the Government of India's Indian Council for Medical Research, Ministry of Health and Department of Biotechnology to help achieve several important goals: standardizing snakebite treatment protocol, guaranteeing the adequate supply of free antivenom to the rural poor where and when it is needed most, training of rural clinicians and adding snakebite to the syllabus of MBBS physicians and making it a notifiable disease. There is still much to be done and in particular by the responsible Ministries of the Government of India.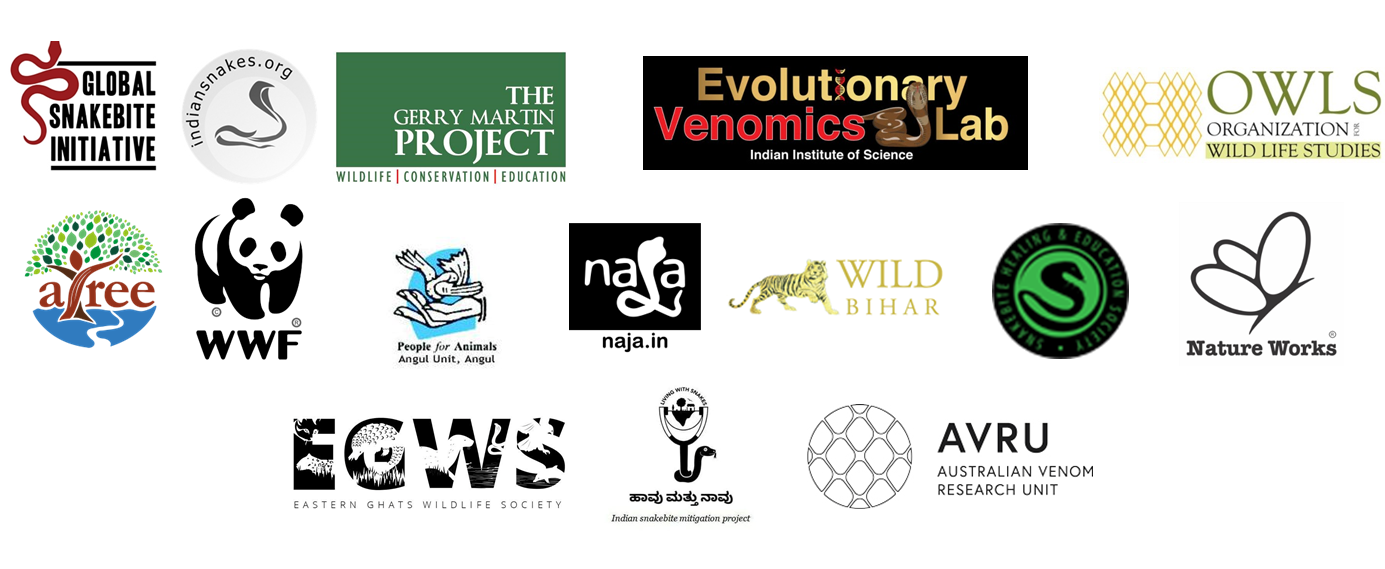 Note :- Our snakebite work has been supported over the course of several years through funding support from USV Private Limited, Deshpande Foundation, Oracle, Google, Infosys Foundation, United Way of Chennai, Battle of the Buffet, Chennai Mission and Srinivasan Services Trust. In addition, we partner with several organizations across the country to execute our field goals. To learn a little more about the work we do in this sphere and how you can help, write to us at – snakebite@madrascrocodilebank.org