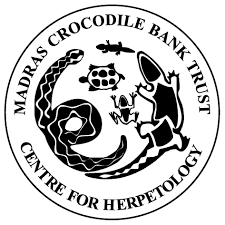 The Madras Crocodile Bank Trust and Centre for Herpetology (or Croc Bank) was the brain child of Romulus Whitaker and Zai Whitaker along with a handful of like-minded conservation visionaries who began work on the facility in 1976, in a desperate effort to save India's dwindling crocodilian populations. Today, after close to half a century of cutting edge science and grassroots education, the Croc Bank remains a world leader in the field of frontline conservation and the preservation of natural landscapes.

The Croc Bank currently consists of a large reptile park near Chennai, Southern India, and several field projects located throughout the subcontinent. The zoo sees close to half a million visitors per year making it one of the most popular tourist attractions along Chennai's famous East Coast Road.
OUR MISSION STATEMENT
To promote the conservation of reptiles and amphibians and their habitats through education, scientific research and captive breeding. Efforts are focused on, but are not limited to, Indian species and ecosystems and include both in-situ and ex-situ components.