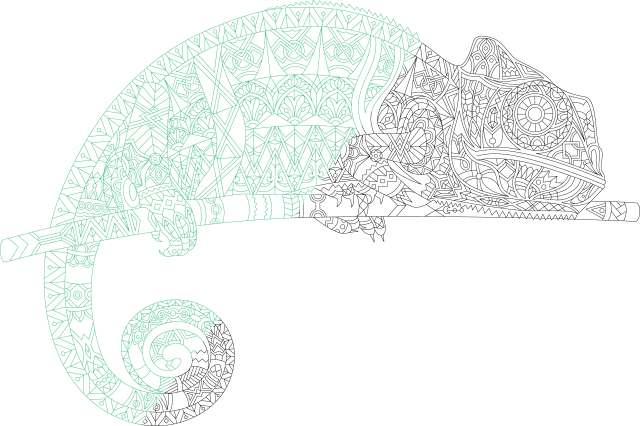 The Madras Crocodile Bank Trust and Centre for Herpetology (or Croc Bank) was the brain child of the legendary Romulus Whitaker and Zai Whitaker along with a handful of like-minded conservation visionaries who began work on the facility in 1976, in a desperate effort to save India's dwindling crocodilian populations. Today, after several formidable years of cutting edge science and grassroots education, the Croc Bank remains a world leader in the field of frontline conservation and the preservation of natural landscapes.
The Croc Bank currently consists of a large reptile park near Chennai, Southern India, and a couple of field projects. The zoo sees close to half a million visitors per year making it one of the most popular tourist attractions along the famous East Coast Road.

OUR MISSION
Conservation
& Awareness
To promote the conservation of reptiles and amphibians and their habitats through education, scientific research and captive breeding. Efforts are focused on, but are not limited to, Indian species and ecosystems and include both in-situ and ex-situ components.Today Croc Bank is home to 15 species of crocodilians, 3 of which are listed by the IUCN as critically endangered with a further 3 listed as threatened.
As the need for the conservation of reptiles grew, the Croc Bank increased its repertoire to include turtles, lizards and snakes and it came to be known as the Madras Crocodile Bank Trust and Centre for Herpetology in 1993. The Croc Bank now successfully breeds several species of threatened chelonians, including two listed as critically endangered.
History
Our Gallery
GLIMPSES
OF OUR ZOO The Madras Crocodile Bank Trust and Centre for Herpetology
is one of the largest reptile zoos in the world. It is spread over eight and a half acres of land and is home to 15 of the 25 species of crocodiles in the world. We give you an opportunity to have an interactive experience with the various denizens at the zoo. Apart from our guided tours we have a wide variety of other activities for all ages that are both informative and fun.
BE A ZOOKEEPER!
If your dream has been to work in a zoo, Croc Bank provides an opportunity to be a zoo keeper for a day and help our keepers out with caring for our crocs, snakes, lizards and chelonians. Experience for yourself the thrill of being a caretaker in a reptile zoo.
GUIDED TOURS
One can get to know the Croc Bank and its inhabitants better with a pre booked guided tour with a trained Croc Bank guide. On the tour you can get information on topics ranging from the animals we keep to personal anecdotes of the people who work here.
BIRTHDAY PARTIES
Croc Bank offers the ultimate birthday experience for kids. We help you organize parties filled with fun and games with a special tour around the Croc Bank and a unique chance to see some reptiles up close. This will be an a birthday like no other.
Night
Safari
Night is when crocodiles really come to life. The cool evening breeze coupled with the cover of darkness encourages a secret side of crocodile behaviour seldom witnessed during daylight hours. Territorial disputes, breeding activity and general high excitement around the ponds are highlights commonly experienced on night safaris. The first visual of hundreds of glowing red eyes in the torch light never ceases to chill the spine!

All guests will be provided with torches and escorted around the Croc Bank by trained guides.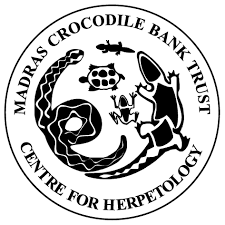 Tickets have to be purchased for 4 years and above.

Testimonials
What People
Say
About Us
Of the many other lessons I learnt here, this was the most important one – learn what you can from the mainstream media but don't let that be your image of what wildlife conservation is. Far from it, very few of the tireless efforts are ever reported or telecasted. I'm glad I chose the Croc Bank as one of my early Meccas for studying conservation because as great as the other places are, I'm sure they couldn't match the amount of dedication, expertise and care the people who work here display. I only hope the places I visit next stand up to the high standards set by MCBT.
Croc bank is nothing less than a home, and everyone here is nothing less than a family. It turns out I am finding it hard to physically detach myself from this place, Mentally and emotionally I will always be attached and look forward to future associations. Volunteering at the croc bank has given me the confidence that I needed to go ahead and convert my passion towards a challenging career path.
The MCBT campus itself is a dream for city living nature lovers. Apart from the animals on display, it's home to many species of trees, bugs, birds, reptiles and amphibians. All in all, there are many words that I could use to describe my experience – immersive, educational, exciting, but I would hardly call it an act of bravery.