THE VISITOR EXPERIENCE
The Madras Crocodile Bank Trust and Centre for Herpetology is one of the largest reptile zoos in the world. It is spread over eight and a half acres of land and is home to over 2500 reptiles. We give you an opportunity to have an interactive experience with the various denizens at the zoo. Apart from our guided tours we have a wide variety of other activities for all ages that are both informative and fun.
For outdoor nature enthusiasts, the spacious Croc Bank grounds are covered by luxuriant coastal dune forest and provide a haven for native wildlife, including large breeding colonies of water birds and a secure nesting beach for Olive Ridley Sea Turtles.
ACTIVITIES
VR AT THE CROC BANK
Enjoy a virtual reality reptile show at the Croc Bank on weekends and public holidays. These movies teleport you to the natural habitats and enclosures of reptiles around the world and lets you watch them up close.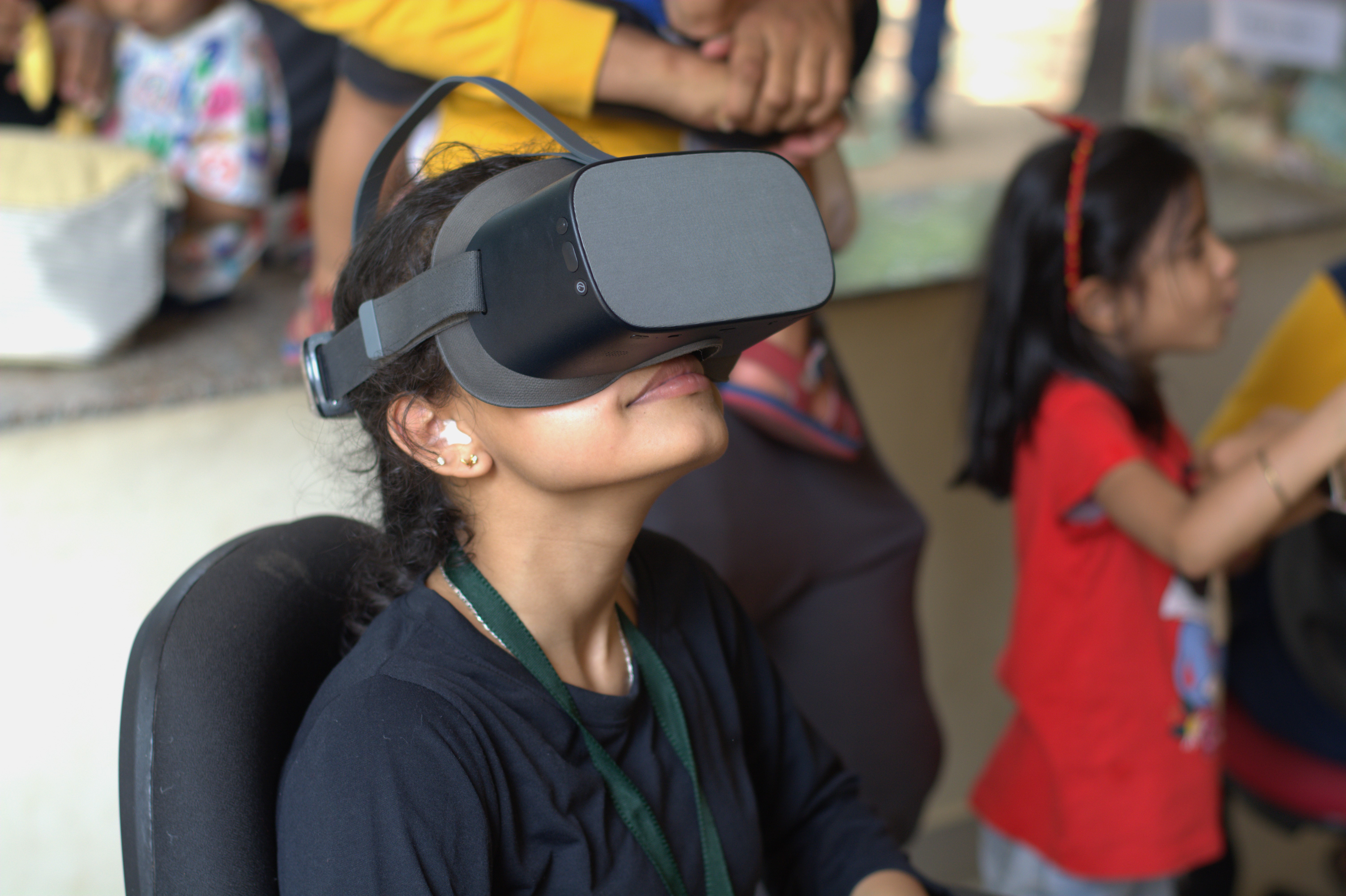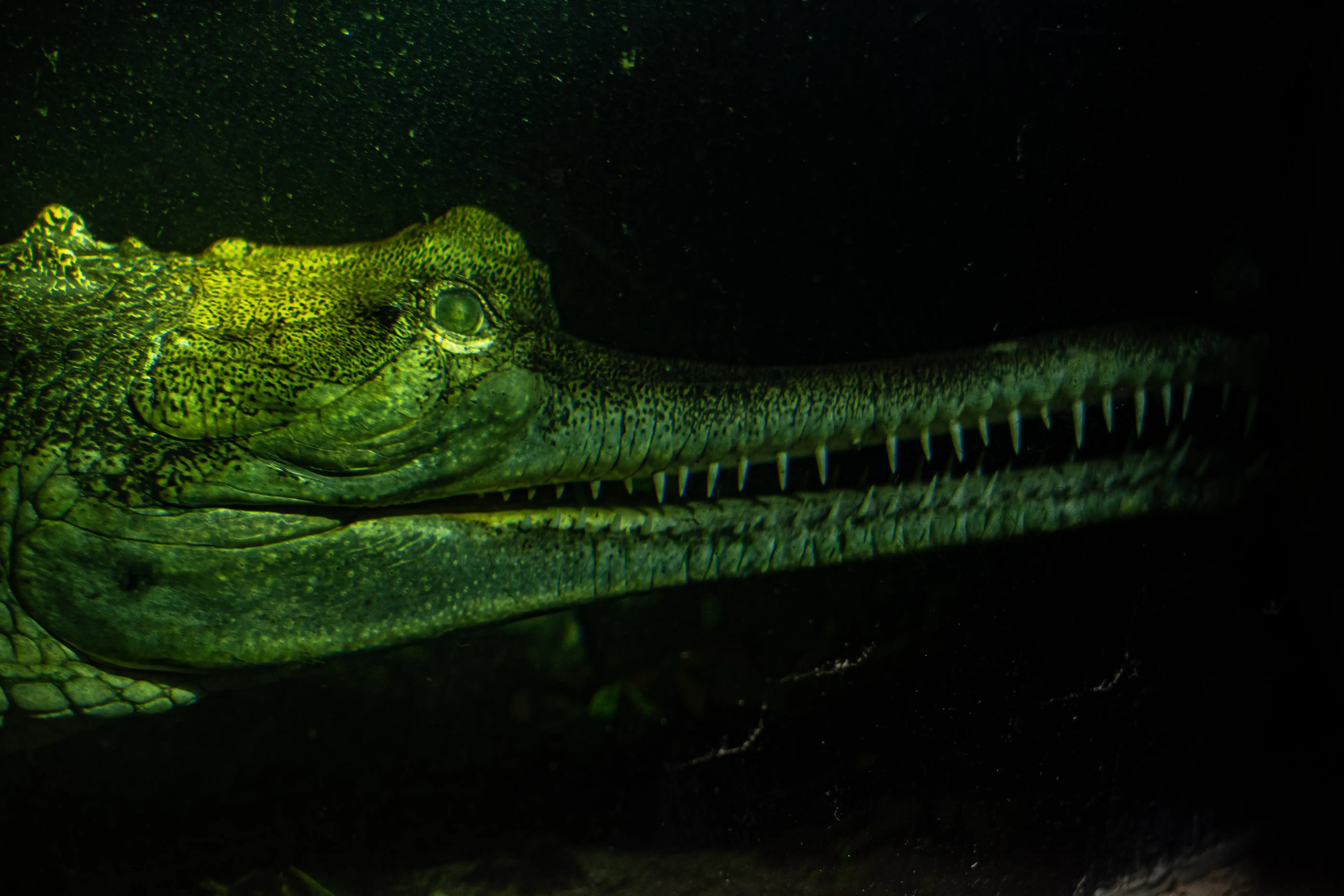 UNDERWATER GHARIAL EXHIBIT
Visitors get the unique chance to see the magnificent gharial at its best. Effortlessly cruising around amongst a myriad of fish and freshwater turtles, in a giant naturalistic aquarium.
FEEDING
Feeding demonstrations on Sundays-Check at the entrance for the timings. Weekend talks in the park- Learn from our experts as they share their enthusiasm for these amazing animals, in these fun, entertaining, and enlightening interactions.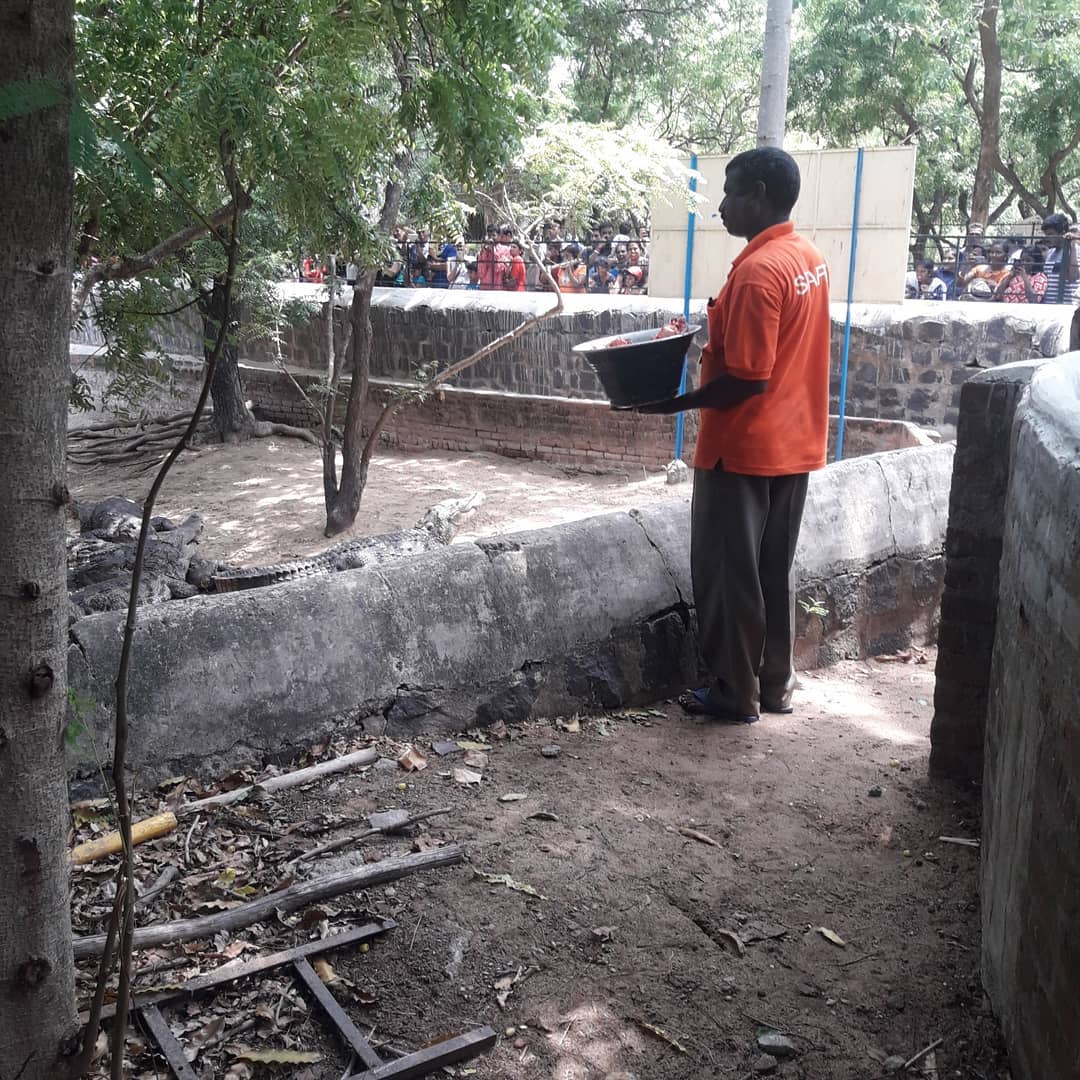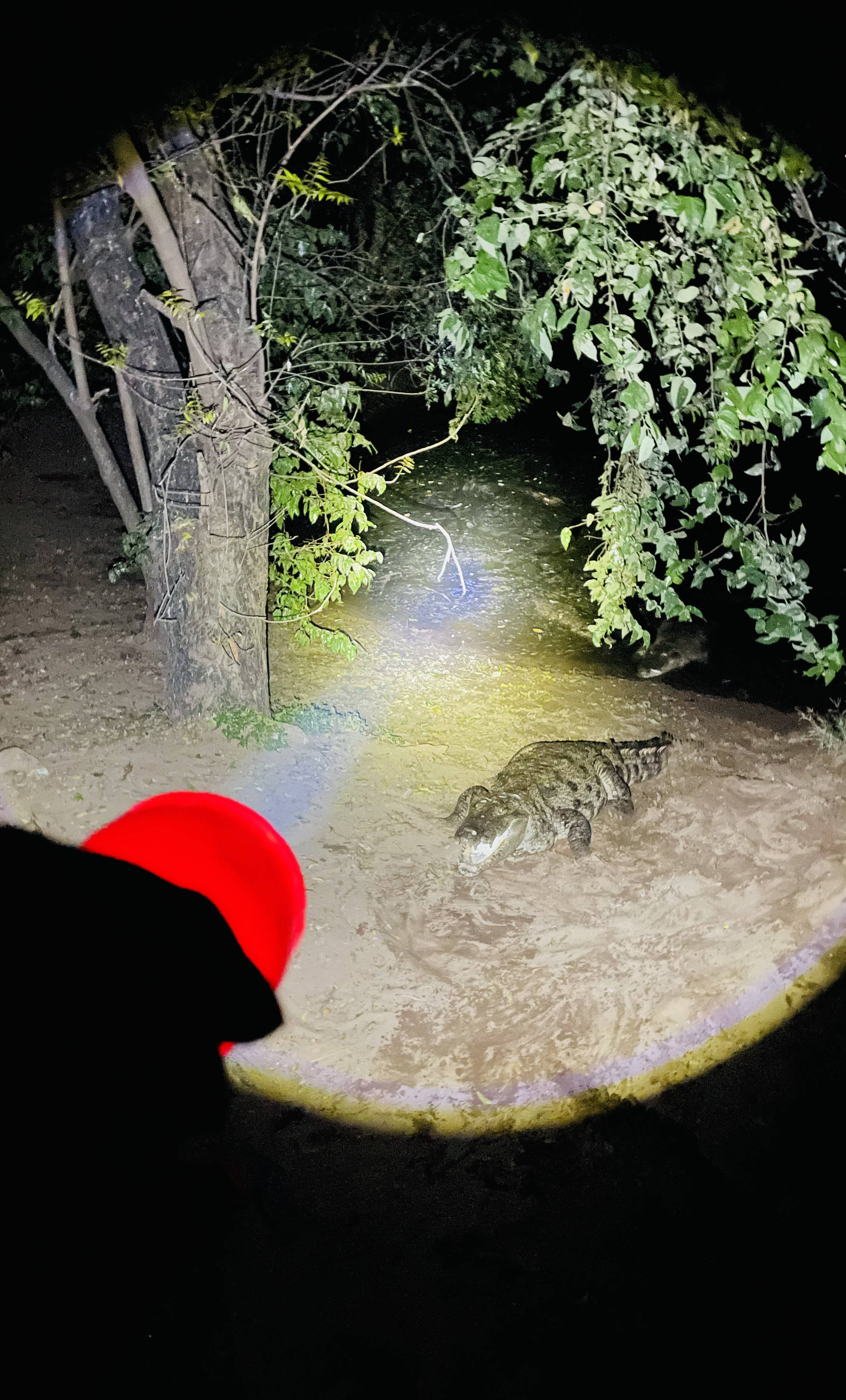 NIGHT SAFARI
Night is when crocodiles really come to life. The cool evening breeze coupled with the cover of darkness encourages a secret side of crocodile behaviour seldom witnessed during daylight hours. Territorial disputes, breeding activity and general high excitement around the ponds are highlights commonly experienced on night safaris.
All guests will be provided with torches and escorted around the Croc Bank by trained guides. The first visual of hundreds of glowing red eyes in the torch light never ceases to chill the spine!
Timings: Tuesday - Sunday 07:00 pm to 08:30 pm (Email education@madrascrocodilebanktrust.org Leave a message at 9445980950).
Book Now
LOCATION AND DIRECTIONS
The Croc Bank is situated approximately 45km south of Chennai and 15km north of the tourist town of Mamallapuram. Nestled in a patch of indigenous forest and fronting the Bay of Bengal, the zoo is easily accessed by one of the many busses, taxis and auto-rickshaws that ply the scenic East Coast Road.