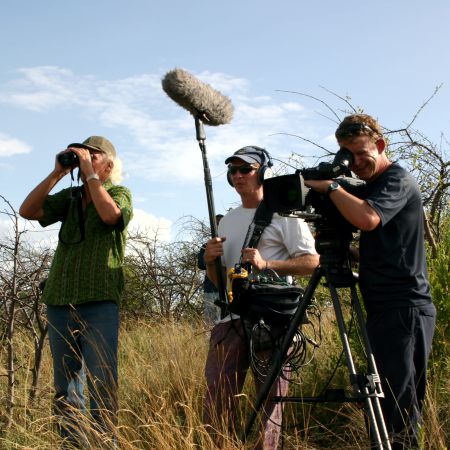 The Croc Bank has a long history in the wildlife documentary and film industries. Rom Whitaker is himself an accomplished film maker and has directed a number of award winning documentaries over the years. Recently the Croc Bank has moved away from producing its own material due to the time and effort involved and instead now acts as a facilitator and host to various production companies, including National Geographic and the BBC.
Members of our staff are well versed in the various techniques and trappings associated with this hi-tech industry ranging from basic set design to high speed camera work and time-slice photography. In addition to our popular reptile conservation work, we can also consult on many other natural history and environmental subjects both within India and abroad. Do write to us at
info@madrascrocodilebank.org
for queries.